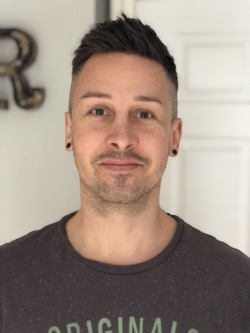 Tony looks after the day-to-day running of the business. He makes sure all the I's are dotted and all the T's are crossed!
Tony worked in the insurance industry for 11 years. There he helped businesses of all sizes with their business insurance requirements — from small companies to multi-national corporations. Tony lived in various U.K. locations during that time. He obtained a Fellowship from the Chartered Insurance Institute and a degree in English Literature from Warwick University.
Tony co-founded Kitty Angels with his partner Jason in 2014. He led the business expansion and created the franchise model, which remains the foundation of Kitty Angels' success to this day.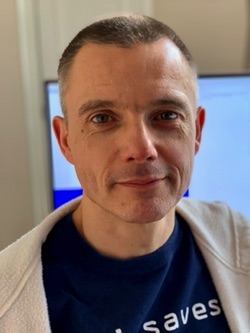 Karsten writes & runs the app, our website and our newsletter.
Karsten grew up in East Germany, behind the Iron Curtain. He wrote his first computer program in 1984. He got a Master's degree in Computer Science from the Dresden University of Technology.
Karsten has developed software in 5 European countries and the U.S. since 1996. In 2004, he co-founded a software product start-up in the U.S. The product reached an 80% market share in the North American cable TV industry. During power outages, it protected TV, Internet, and phone services for 50 million households. Karsten led product development for 13 years and left after the company was sold successfully.
About Our Privacy Policy
If you subscribe to our newsletter, then we store your email address. We're careful with your data, and we never share your email address with any other organisation!
You can always unsubscribe through the link in the footer of our newsletter. Or simply send us an email: info@yourhomeingoodhands.com.
You can find our full privacy policy here.
About Our Company
Company Information
"Your Home in Good Hands Ltd", registered in England with company number 12431344
Registered Office
c/o Michael Heaven & Associates Limited
47 Calthorpe Road, Edgbaston
Birmingham, B15 1TH
About This Site
This site is built with Hugo, the world's fastest framework for building websites.
The Hugo Fresh theme uses Bulma, a free, open source CSS framework.
The site runs on DigitalOcean. DigitalOcean simplifies cloud computing so developers and businesses can spend more time building software that changes the world.
Mailchimp hosts our email newsletter. Mailchimp is an all-in-one Marketing Platform for small business.